Applicability
Firmware version: Any
Model: S-Series
Problem Description
Remote Grandstream phones GXV3275 and GXV3240 can not keep registered to S-Series PBX and neither do the calls.

Analysis
1. Registration Issue:
The CLI log shows remote GXV3275 and GXV3240 phones are in registered status at the very beginning. S-Series PBX sends regular OPTION packets to phones public IP and port to make sure they are alive. However, there are not any replies like 200OK from the phones and PBX regards them as unregistered status after three OPTION attempts.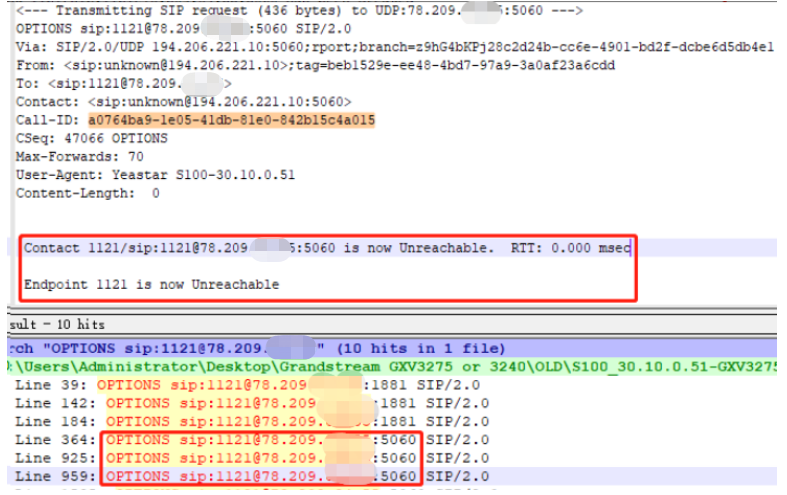 Perhaps some phones do not support OPTION, so you might try to disable the Qualify for a related extension on the web of S-Series.

Actually, GXV3275 and GXV3240 phones support OPTION and the reason why there are no replied from them is that the router does not send the OPTION to phones. In this case, you could just simply disable Qualify to keep GXV3275 and GXV3240 registered all the time if you do not know to operate on the router side.
2. Call Issue:
These two phones are in registered status now but the calls still can not go through. In the PCAP log, we could find that the IP of phone original public IP(78.209.X.X) is changed to another one(82.252.X.X) which causes the call issue.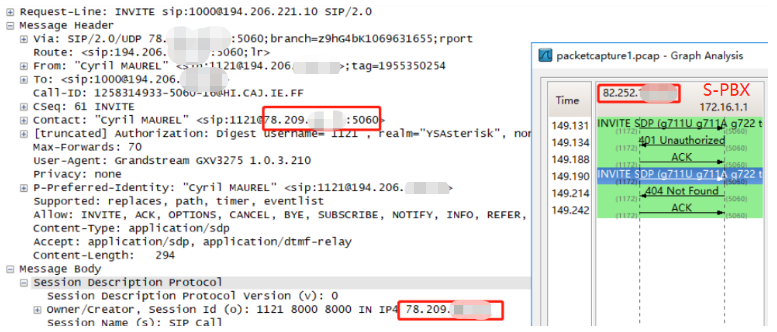 Please turn to the router support for the modifications on their router in this case.
Solution
Turn to router support with issue descriptions and ask them to remove the abnormal disturbances of the router.