Applicability
Firmware Version: Any
Model: Gateways
Problem Description
TA1610 is integrated with Cisco via SPS trunk. Call from Cisco Cloud PBX to TA1610 FXO port has the one-way voice issue.
Analysis
1. Analysis from the SIP packet found the INVITE packet without the SDP offer.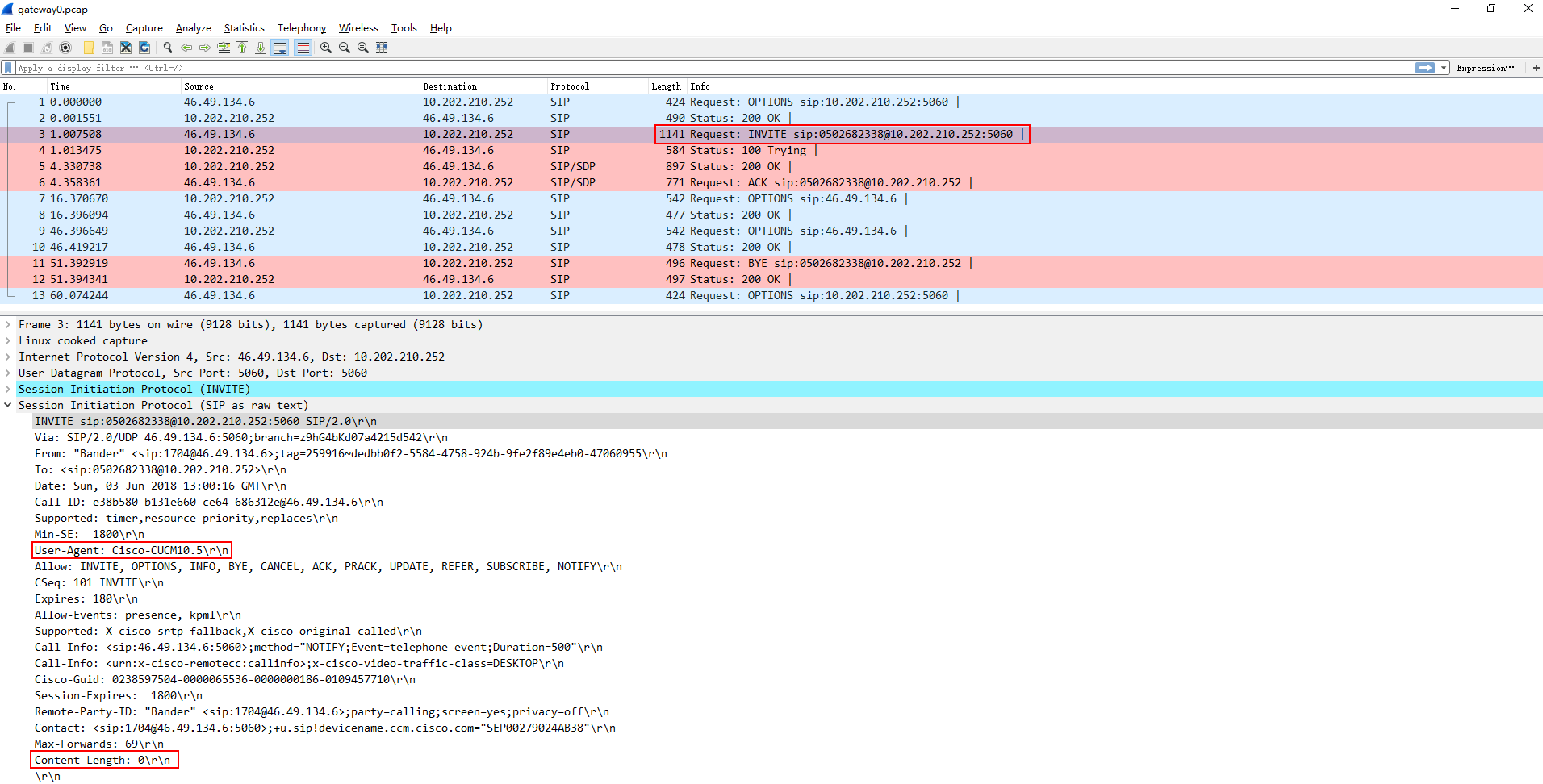 2. ACK packet with SDP answer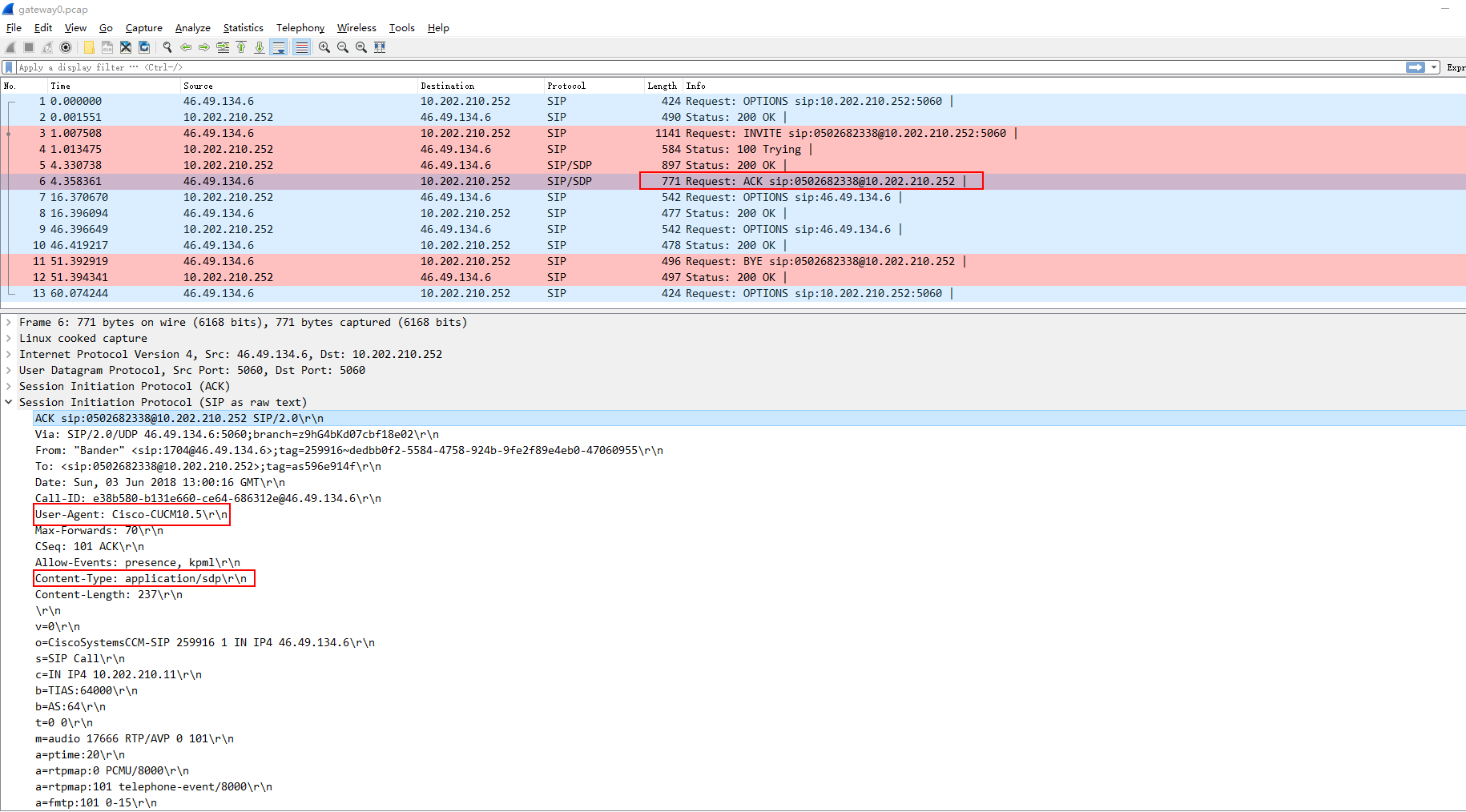 Because of the Asterisk does not support this method, so it leads to the one-way voice issue.
Solution
If Cisco has configured with MTP, enable the Media Termination Point Required on the CUCS, Without the MTP, Please enable Early offer Support for Voice and Video Cals.
This is the link is about the CUCS trunk description, If you want to know more, please refer it.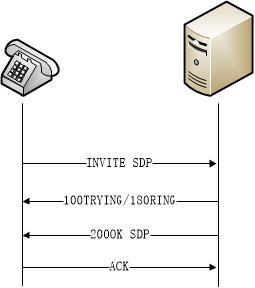 Early offer = SDP in INVITE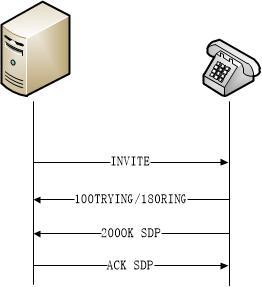 Late offer = SDP in ACK
The difference between these two ways can be found in the link above.