Applicability
Firmware version: Any
Model: S-Series, U-Series
Problem Description
User failed to make the internal calls. 
Analysis
The PCAP log shows the RTP is encrypt in SDP that sent to the phone. It's highly possible that the SRTP is not enabled on the phone when you registered the extension.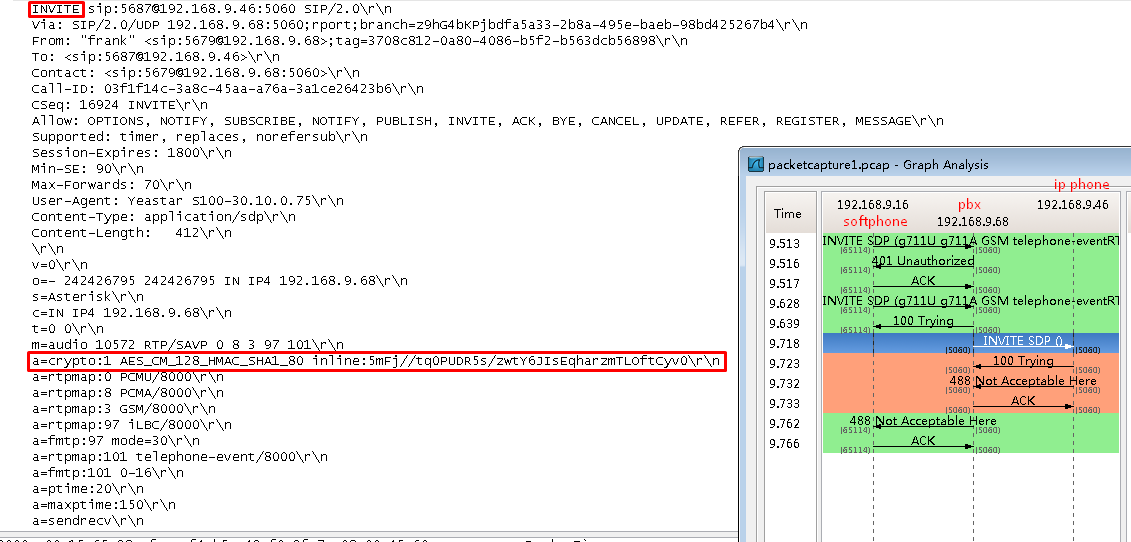 Solution
You can choose either solution:
On PBX side, you can disable SRTP feature in extension edit page.
On the phone side, you might enable RTP Encryption(SRTP).