Symptom
When you perform the attended-transfer(particularly the SIP REFER method) by the transfer button on the IP phone for the incoming call. After the transfer of the call, it would have the one-way audio or no audio on both sides for the caller and the transfer target party.
The incoming call is forwarded by the extension always forwarding settings.

This article also applies to the situation with the calls via SIP trunk become no audio after a specific time like 15 mins.
Solution
1. Try to disable the Allow RTP Re-Invite option in the SIP Advanced setting.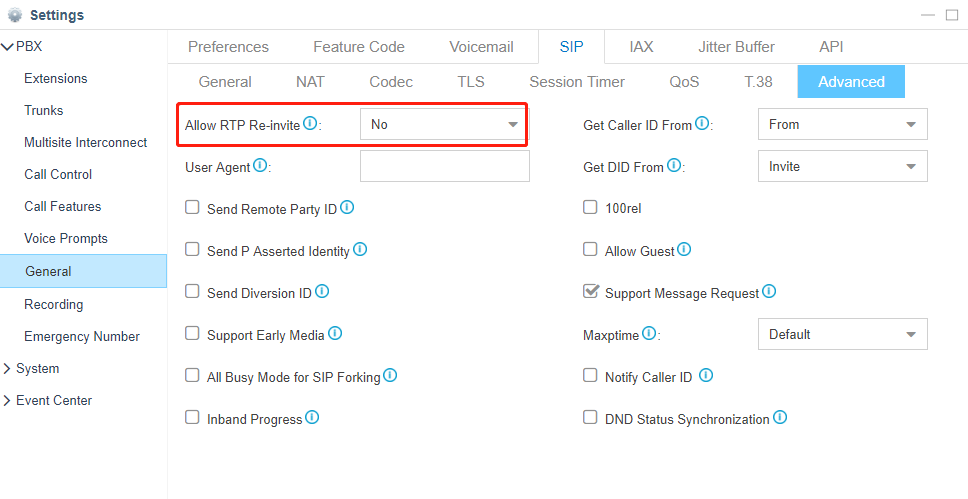 2. Try to disable the Jitter Buffer for the trunk that involves the forwarding or transfer.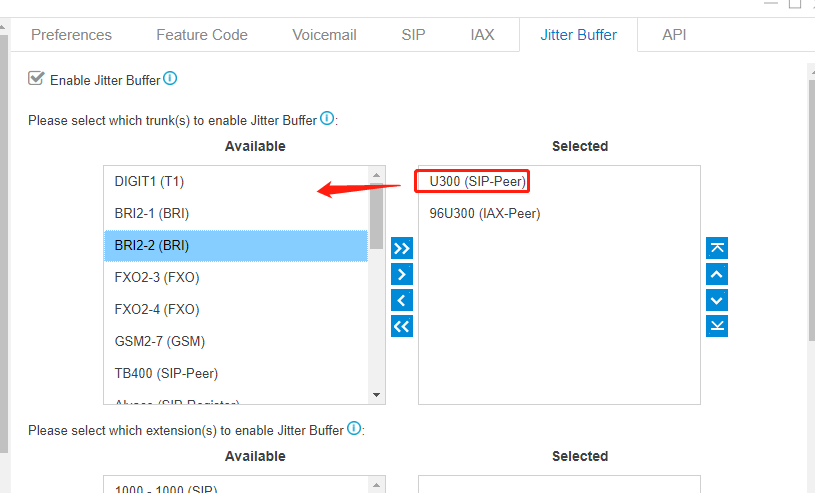 If this solution doesn't help, try to seek help from our support.