If there is a problem on the FXO port, FXS port or GSM channel, you can use the Port Monitor Tool in S-Series PBX to monitor the port, and download the packet to analyze it.
However, there is no option for BRI trunk in S-Series Port Monitor Tool now.
But don't worry, BRI trunk can be recorded via SSH.
1). Please enable FTP and SSH in S PBX Security Center first.
     Note the SSH password for login.
​​
2). Logging in your S PBX 's Command Line Interface(CLI) via PuTTY or other SSH tools.
Download and install Putty on your PC: http://www.yeastar.com/download/tools/putty.exe
Input PBX IP and SHH port 8022 in Session page.

3). The default username is support and password is what you note from PBX in above step 1).
​
For more detailed info about SSH login: How-to-Log-in-SSH-of-Yeastar-S-Series-VoIP-PBX
Input ( cat /etc/dahdi/ysport.conf ) and Enter.
​​
One BRI trunk has 2 channels(here takes channels 39-40 in the picture as an example), and you had better record them at the same time.
4). Record first channel 39:
Input ( /ysdisk/support/bin/dahdi_monitor 39 -v -r /ysdisk/support/tmp/r1.raw -t /ysdisk/support/tmp/t1.raw ) and Enter.
​
5). Record second channel 40:
Right click the current putty to enable another separate window for the second channel.
​
Duplicate current session, and login again.
​
Input ( /ysdisk/support/bin/dahdi_monitor 40 -v -r /ysdisk/support/tmp/r2.raw -t /ysdisk/support/tmp/t2.raw ) and Enter.
​​
6). Have one call test by using the specific BRI trunk.
Once you finish the call test: Click ( Ctrl ) and ( C ) at the same time to stop the BRI trunk record.​​
7). Access to PBX FTP in your PC.
​
Use username support and password noted before to login.
​
Go to support>tmp, and you could find the recorded files for channels.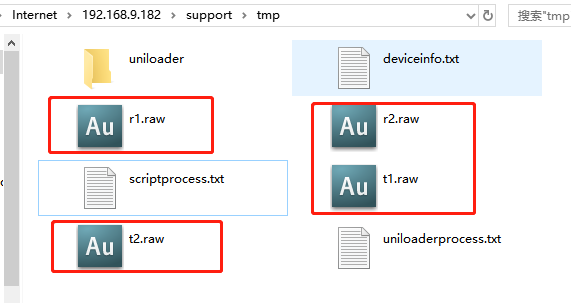 ​
8). Use Audition software to open the .raw file and analyze it.
Send these files to Yeastar Support with detailed issue descriptions if you don't know how to analyze it.