X-Lite Information
This guide introduces how to register X-Lite to Yeastar S-Series IPPBX. The setup information below is based on X-Lite 4.9.6.
Download X-Lite for Windows PC or Mac here.
Configuring X-Lite
Follow the steps below to configure X-Lite to Yeastar S-Series IPPBX.
STEP 1. Launch Eyebeam softphone.
STEP 2. Click "Softphone > Account Settings", configure the SIP account.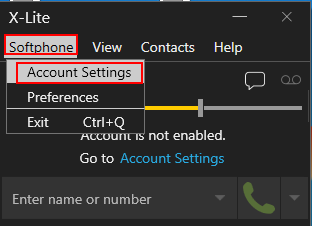 STEP 3. Enter the account information.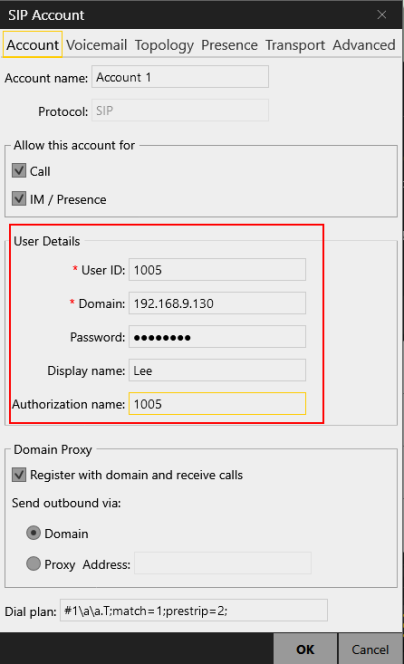 User ID: enter the extension number.

Domain: enter the IP

addressof

S-Series

Password: enter the extension password.

Display Name: specify a name that will display on the phone.

Authorized Name: enter the extension's registration name.

Enable "Register with domain and receive inbound calls", and select "Domain".
STEP 4. Click "OK", X-Lite will attempt to register to S-Series IPPBX. If registered successfully, you can see the figure shows as below.