Yeastar TG Series VoIP GSM Gateways connect GSM or WCDMA or 4G LTE to VoIP networks to provide two-way communication: GSM/3G/4G to VoIP and VoIP to GSM/3G/4G. This allows you to connect most IP-based telephone systems including Yeastar IP Phone Systems, and softswitches to a GSM or 3G WCDMA or 4G LTE; which can provide a sophisticated fallback solution when landlines go down, or be used to increase call traffic capacity by providing additional dial-tone.
In this article, we explain how to use only one TG GSM Gateway and IP Phone or softphone to realize seamless incoming and outgoing mobile call. 
Configuration Steps
Step 1. Create a sip account in TG VoIP GSM Gateway.
Go to "Gateway -- VoIP Settings -- VoIP Trunk".
Click "Add VoIP Trunk" and Choose "Account" for "Trunk Type".
Type the "Name", "Account", "Password" to create this sip account, then register it in an IP Phone or Softphone.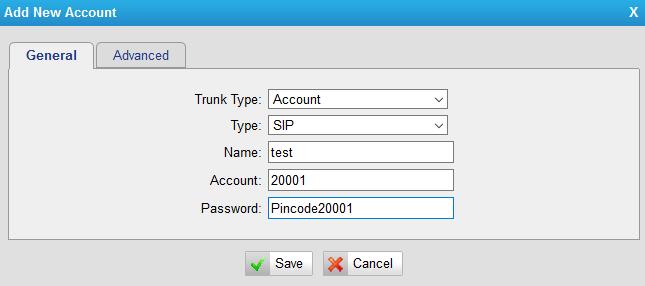 Step 2. Build Route for Incoming Calls
Go to "Gateway -- Routes Settings -- Mobile to IP"
Click "Add Mobile to IP Route"
Set the Route from GSM1 to the SIP Account you just build.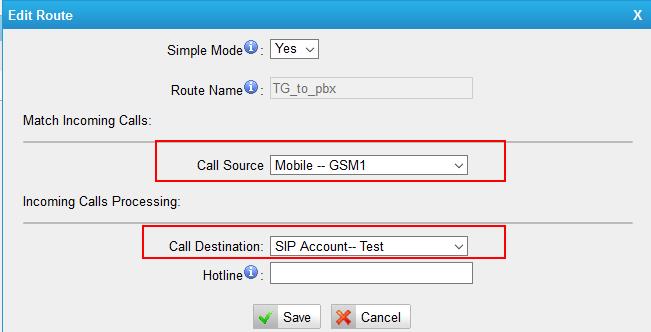 Step 3. Build Route for Outgoing Mobile Calls
Go to "Gateway -- Routes Settings -- IP to Mobile"
Click "Add IP to Mobile Route"
Set the Route from the SIP Account to GSM1.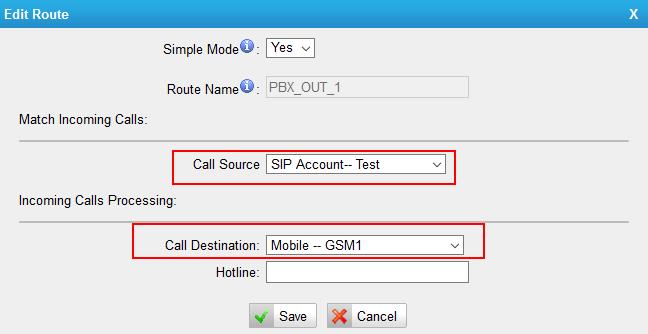 Then you will be able to use your registered SIP account for calling outside or receiving calls.