1. Introduction
Brief introduction of the Lync Server installed, and the target achieved in this manual.
Brief Introduction:
This is a standard version of Lync installed in windows 2008 R2 SP1 standard (64bit). It requires two computers to install, one for DC and the other one for Lync. Since TCP/TLS is supported by Lync only, which doesn't match the general trunks we get like PSTN/SIP (UDP)/BRI/GSM or others, a translator like Yeastar TG is needed to offer GSM channels.
Basic Information:
IP of DC: 192.168.5.246
IP of Lync: 192.168.5.247
IP of Yeastar TG: 192.168.4.142
FQDN: lync.yeastar.com (Front end server, SQL and mediation pool are installed here)
Account: harry, extension: 800, UPN:harry@lync.yeastar.com
Default TCP port: 5060 (Yeastar TG), 5068(Lync)
IVR/ Queue number of Lync: +888
Targets:
Making outbound calls from Lync server via the GSM trunks of Yeastar TG directly.
Making inbound calls from GSM trunks to reach the IVR or Queue of Lync 2013.
2. Create topology to Lync 2013 and publish it
Open the topology you have got from the builder. If you haven't got one, please create
and publish it before adding a new gateway.
This is the window of Lync 2013 Topology Buider: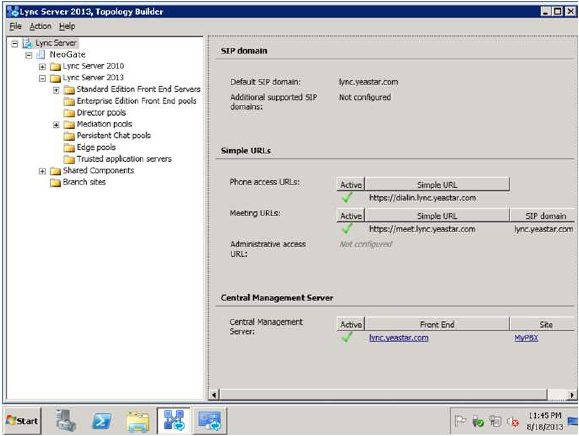 Figure 1
Expand "Shared Compoments", right click "PSTN gateways", choose "New IP/PSTN
Gateway".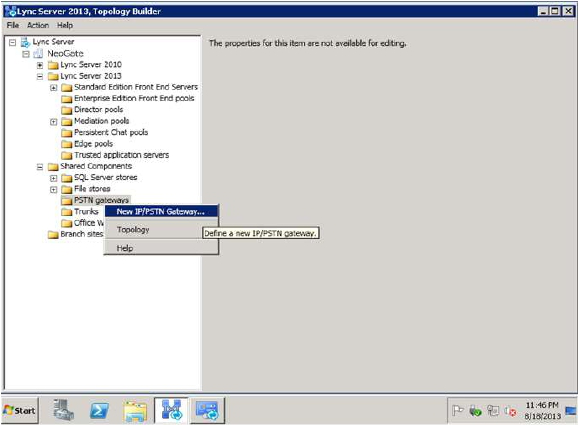 Figure 2
Input the FQDN of Yeastar TG, in this example, TG's IP address is 192.168.4.142.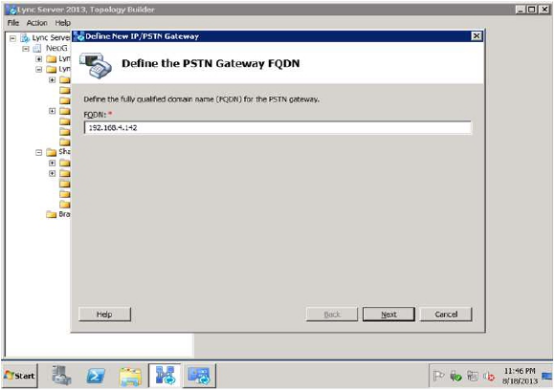 Figure 3
Click "Next", keep the default "Enable IPv4", click "Next".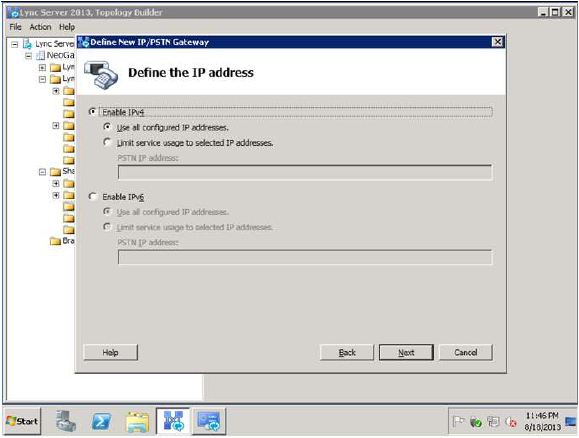 Figure 4
You can change the trunk name to Yeastar, or just keep it.
Listening port of IP/PSTN gateways: 5060
SIP Transport Protocol: TCP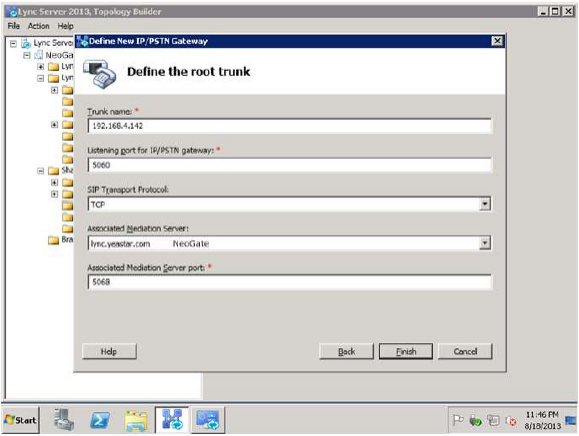 Figure 5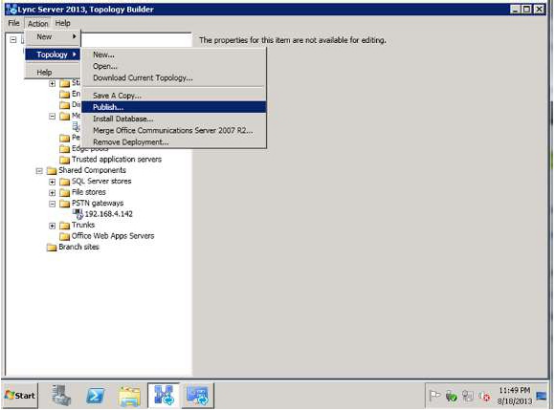 Figure 6
When done, Publish ths new topology directly.
Publishing is progressing as the following pictures show. If there is any error, please
check the above steps or re-install the central SQL server.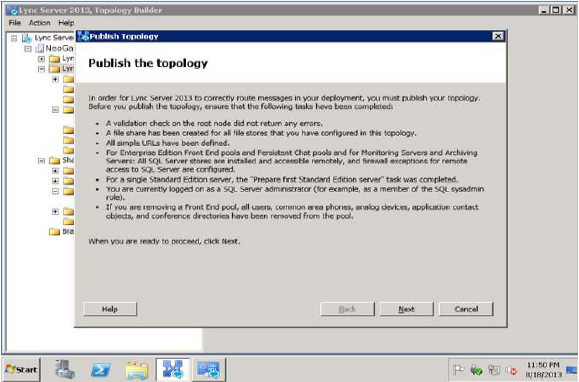 Figure 7
                                                                                        Figure 8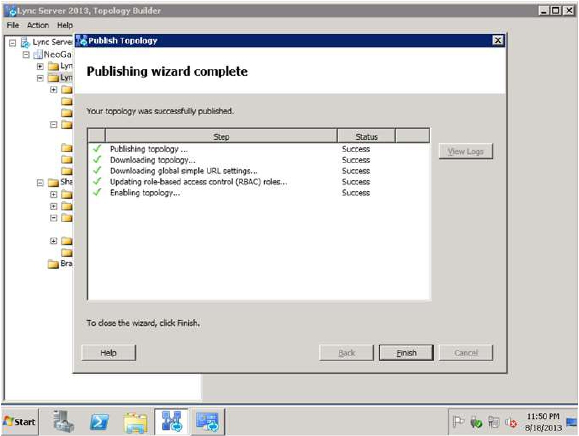 Figure 9
Publishing wizard is completed.
3. How to Extend Lync 2013 to Yeastar TG Series (Part 1)--Set up rules in Lync Server 2013
Please refer the below link:
https://support.yeastar.com/hc/en-us/articles/217884238
4. How to Extend Lync 2013 to Yeastar TG Series (Part 2)--Set up rules in Yeastar TG Web
Please refer the below link:
https://support.yeastar.com/hc/en-us/articles/218384267