Introduction
MyPBX supports remote extensions that help you to use your extension when you are home or on a business trip. With remote extensions, you can work wherever you are and still be seamlessly integrated with the head office.
In this guide, we introduce how to register a remote extension using Yealink IP Phone.
As the following figure shows, MyPBX and users in different locations are in different network with their own private IP addresses.

Step 1. Configure port forwarding on the router.
Example: The router's public IP is 110.80.23.43.
Since MyPBX is behind the router, register to MyPBX remotely, you need to forward the SIP port on the router which is connected to MyPBX, so that all the packets received on the router WAN port (110.80.23.43:5060) will be forwarded to the MyPBX (192.168.5.150:5060). Below is the setting page in a Linksys router:
Note: we must map UDP port 5060 and UDP port 10000-12000.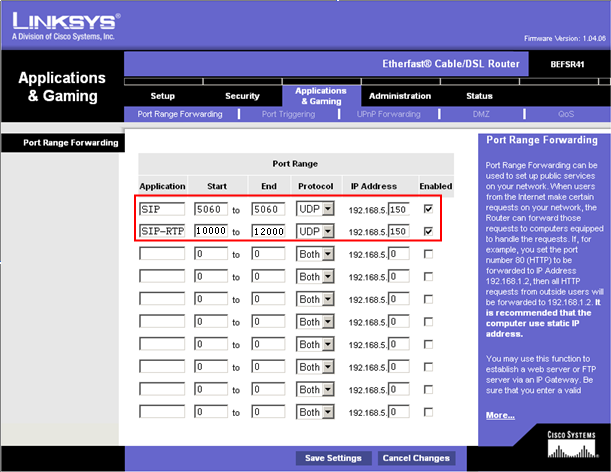 Step 2. Configure NAT settings in MyPBX.
Login MyPBX web interface and go to PBX→Advanced Settings→NAT, configure the NAT settings according to the directions below.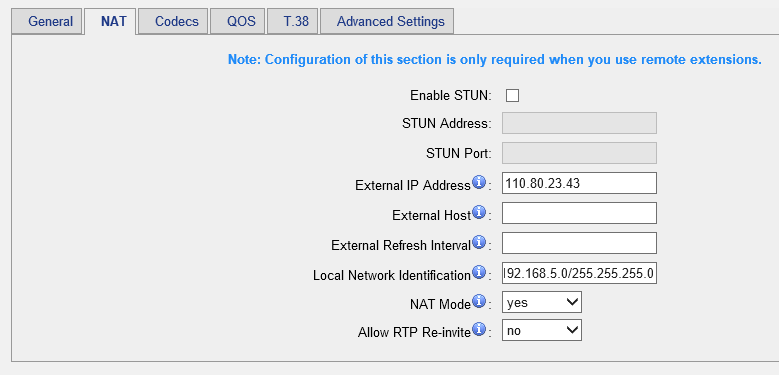 External IP: Fill in the router's public IP address
External Host: Fill in a host name if there is no static public IP address for your router and a DDNS is configured.
External refresh: Fill in the refresh time if you use a host name
Local Network Address: Fill in your local network segment and subnet mask
i.e.192.168.5.0/255.255.255.0 
NAT mode: Yes
Allow RTP Reinvite: No
Step 3. Setup up an extension in MyPBX.  (i.e. 301).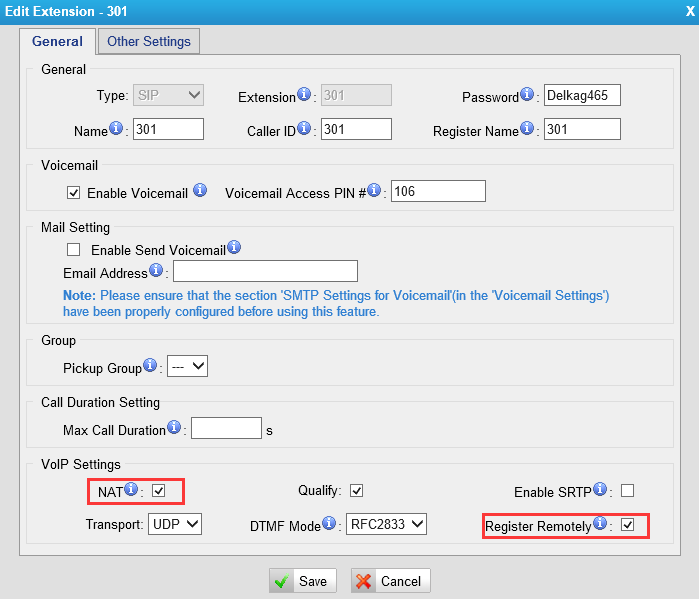 NAT: Yes
Register Remotely: Yes
You have to enable this option in the following cases:
Register extension remotely.
Register extension using the IP address of WAN port.
The IP address of IP phone and that of MyPBX are in different network segment.
Step 4: Register the extension 301 on the IP Phone which is setup in a branch office. 
If connect correctly, the Register status will be "Registered". 
Note: You have to set use the public IP address or host name of the router to register the extension.