This article will introduce the procedure of how to migrate S cloud to P cloud, and please note that not all the configurations can be migrated automatically, we'll use a tool to export the below data and you can get it from your S cloud system log. For rest of the configurations you need to manually set them.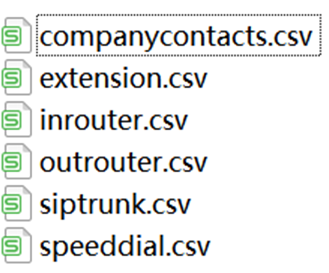 1. Please provide the below information before the migration.
1) S cloud PBX domain
2) How many extensions on the PBX?
3) What are the types of how these extension register? manually or via Auto Provisioning.
2.Please configure other settings first, after that import the data which is provided via our tool.
3.Make calls for test.