Introduction
This passage we will show you how to monitor the Time Condition state by the IP Phone BLF button with Yeastar S-Series VoIP PBX.
With the following settings, you can accomplish the goals:
Monitor the state of the Time Condition
Toggle the Time Condition by the BLF button

Configuration on S-Series VoIP PBX

Step 1. Following Settings -> PBX-> General -> Feature Code -> Set Extension Permission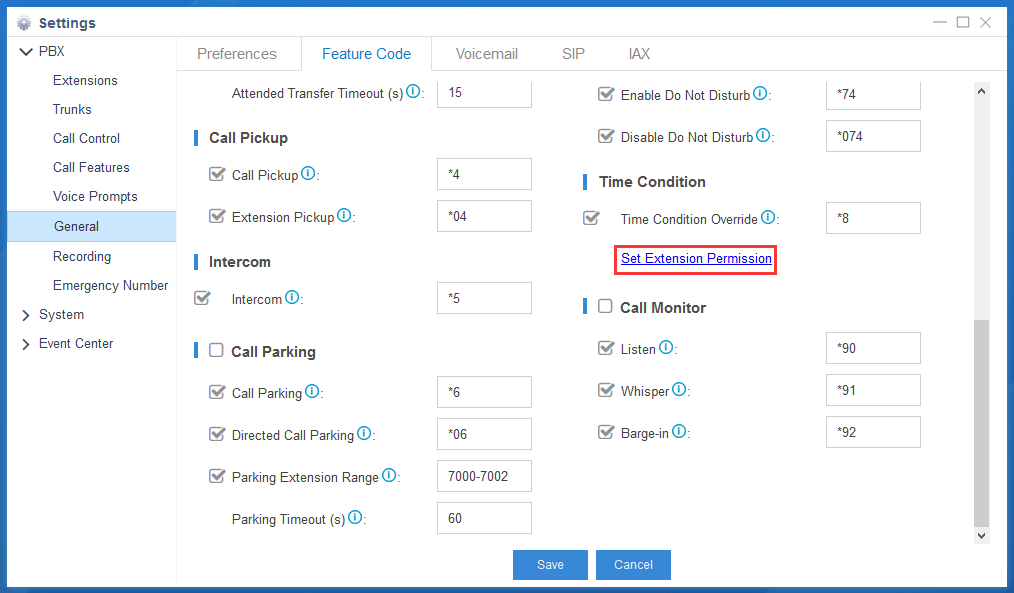 Selecting the extension which can be allowed to override the time condition. And here we take 1007 as an example.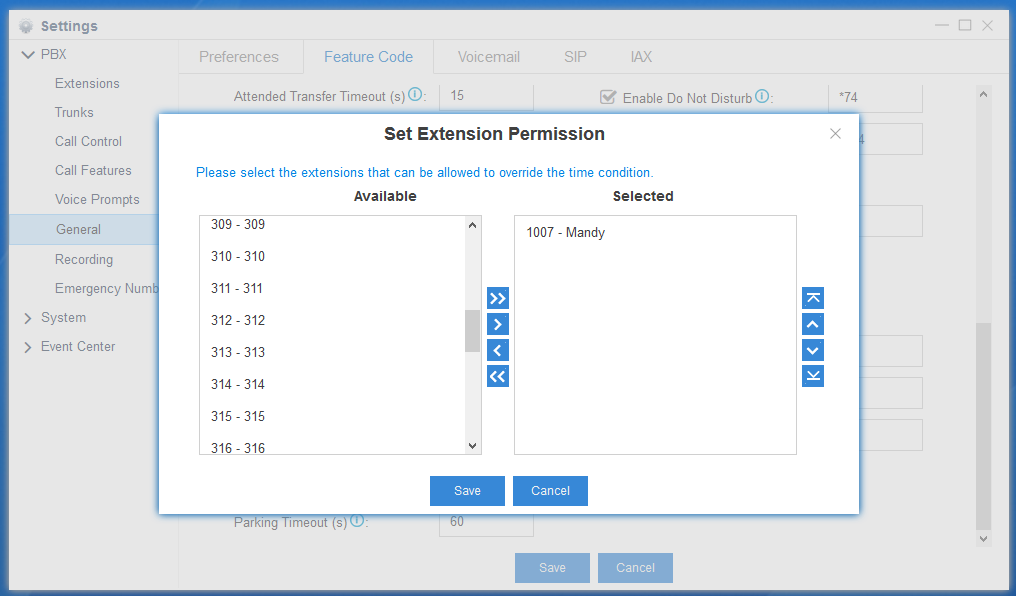 Step 2. User needs to enable and set the Time Condition in the inbound route first. In the following figure, you can see there are 3 rows of time condition entries existed already after configuration. Except the [Other Time] entry, each entry will have a specific feature code which is to be used for configuration on the phone.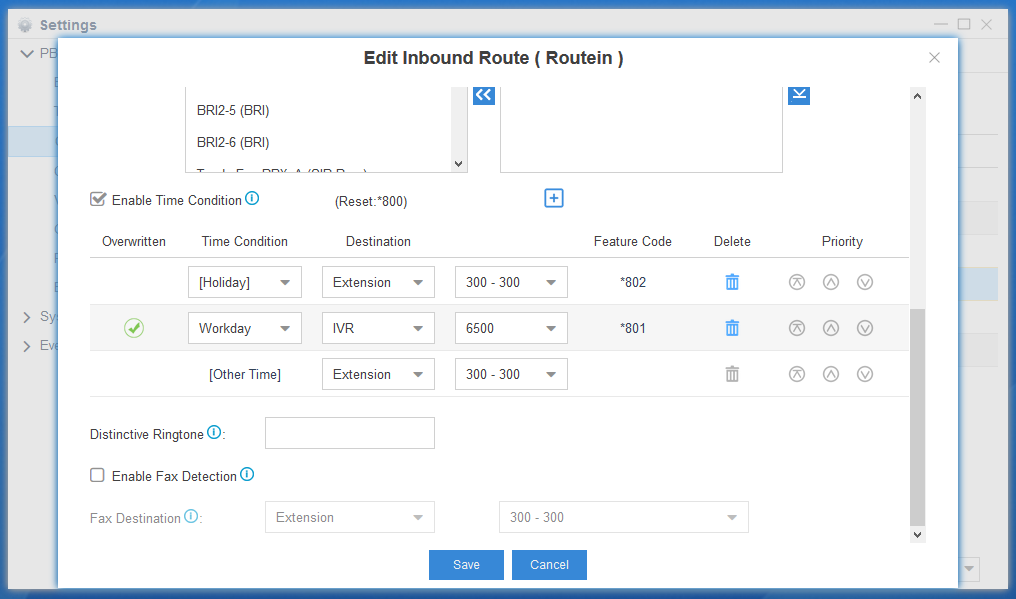 Configuration on IP phones
Here we take a Yealink phone as example. We assume that *801 stands for business hours, and *802 stands for non-bussines hours. Fill the feature cod in Value field. For Extension field we can fill in texts as mark. 

How it Performs?
After you have configured the settings above. When the user of extension 1007 presses the BLF key aossociated with *802, the BLF key will turn red. And the BLF key for *801 will turn green. While if you press BLF key for *801, the BLF key for *801 will turn red and the BLF key for *082 will turn green.