Overview
In some Middle East countries like Egypt, Bahrain, Qatar, Oman, UAE and Pakistan (even RTP is blocked), sip protocol (UDP 5060) is blocked by the ISP. This leads to failure in registering IP phones or linkus to LCS Pro server remotely.
Solution
IP Phone:
Using the TLS protocol without certificates
Step 1. Enable TLS in General-> SIP->TLS on the PBX, and restart the PBX.
P series PBX: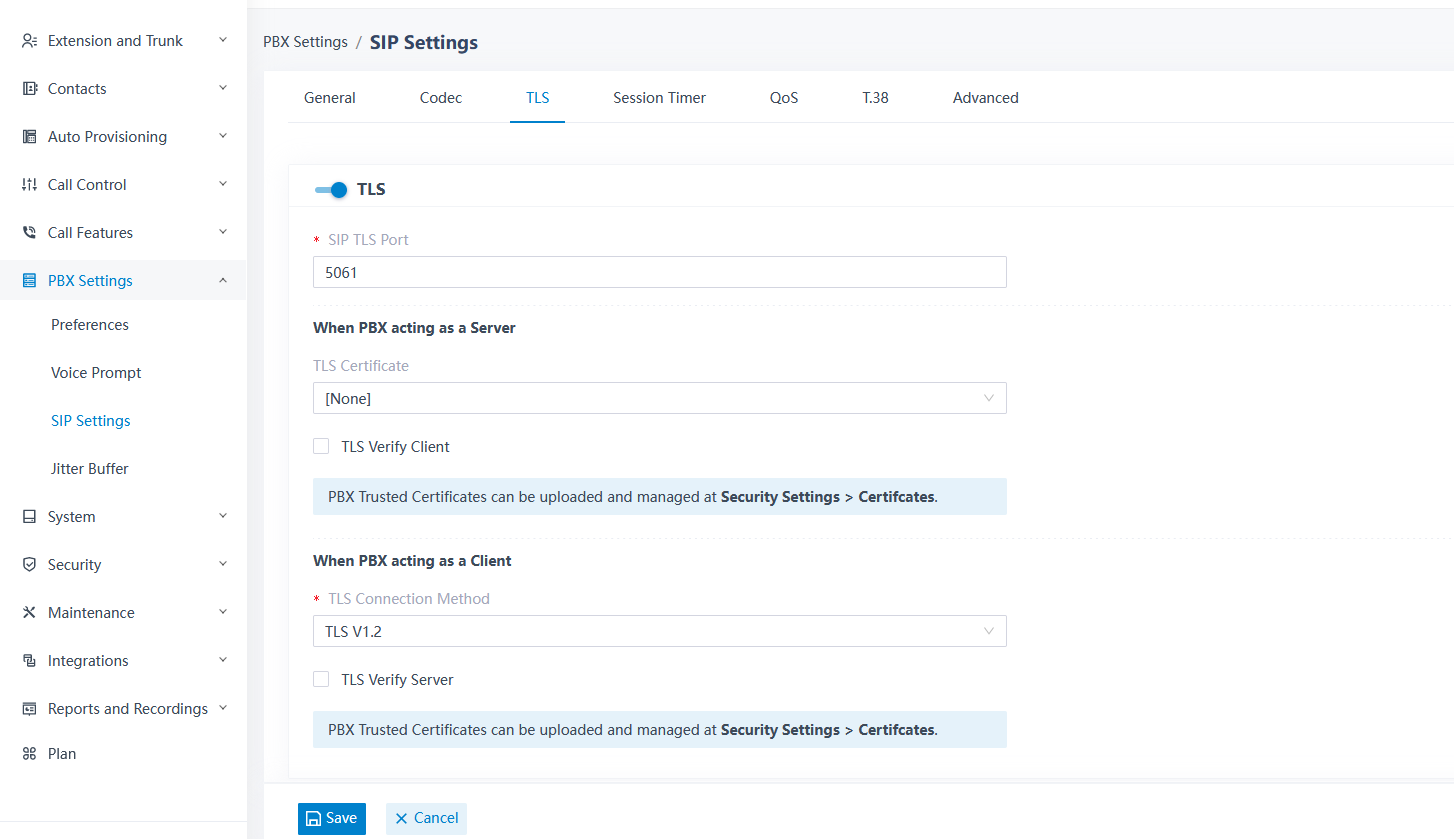 Step 2. Enable Register Remotely on Advanced in the extension settings and select the TLS protocol.
P series PBX: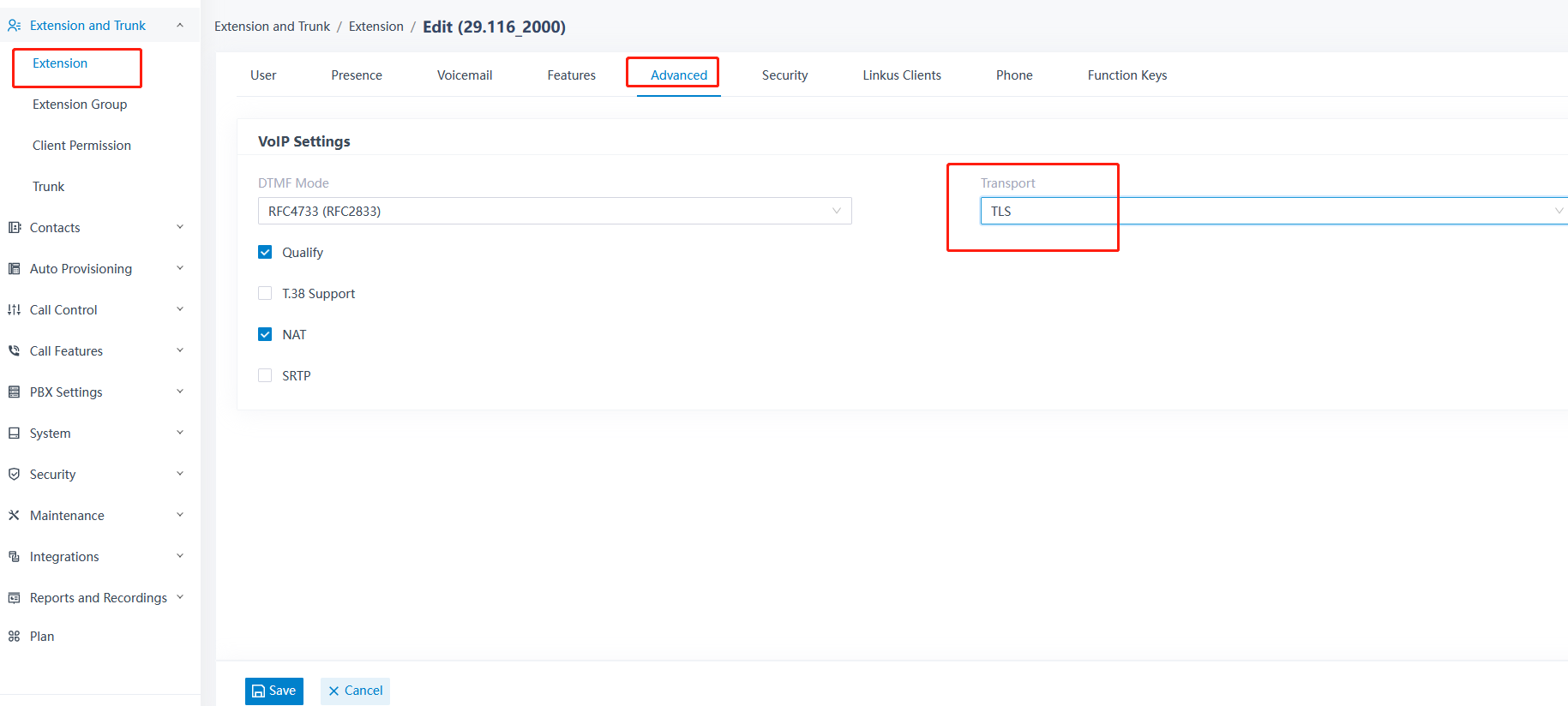 Step 3. Use the LCS Pro FQDN and TLS/ port 5061 to register the phone.
Step 4. Disable the 'only accept trusted certificates' option on the phone. Otherwise, it will fail to register.
1) Disabled the option of Only Accept Trusted Certificates.
2) Disabled the option of Common Name Validation.
3) Choose All Certificates as the CA Certificates.
Linkus:
After completing step 2 above, log out of the linkus and log in to the linkus again and it will register with the TLS protocol.